Arbor+co Interior Design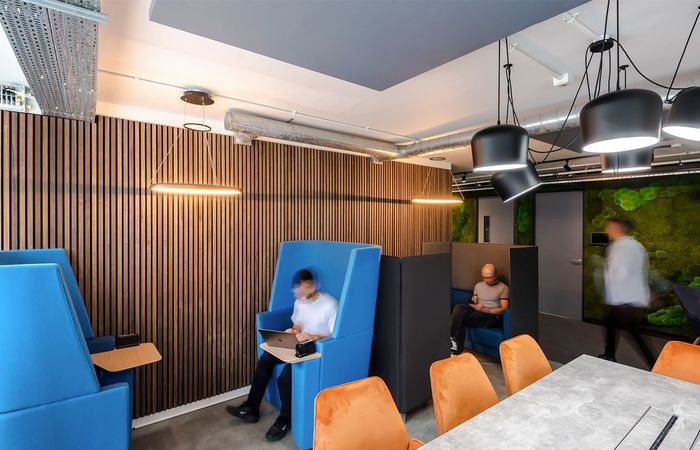 Arbor+co Interior Design studio create an inspiring, modern workplace for a 21st-century business.
Why did Arbor+co choose WVH®?
With the space being so big, improving the sound quality was important for the client.
"The panels were perfect for our project as they are both aesthetically pleasing and bode acoustic properties".
The entire space was around 450sqm, with a large amount of that having WVH®'s Natural Oak and Natural Walnut panels applied.
Both our client and the client's customer were pleasantly surprised with the feedback they received on the panels and 'loved how they bring a contemporary look to a modern space which integrates an environmental feel to the space.
They created an environment that would overcome the worry of change and also let everyone experience what an inspiring workplace for a 21st-century business can be. The new scheme is encompassing an environmentally sustainable approach. A long path walk with jungle and moss green walls, a large kitchen area, two breakout areas, a quiet working space and a significant open workspace.
Overview:
Products used: Natural Oak Acoustic Slat Wood Wall Panels and Natural Walnut Acoustic Slat Wood Wall Panels

Project location: London, UK

Project type: Interior Design