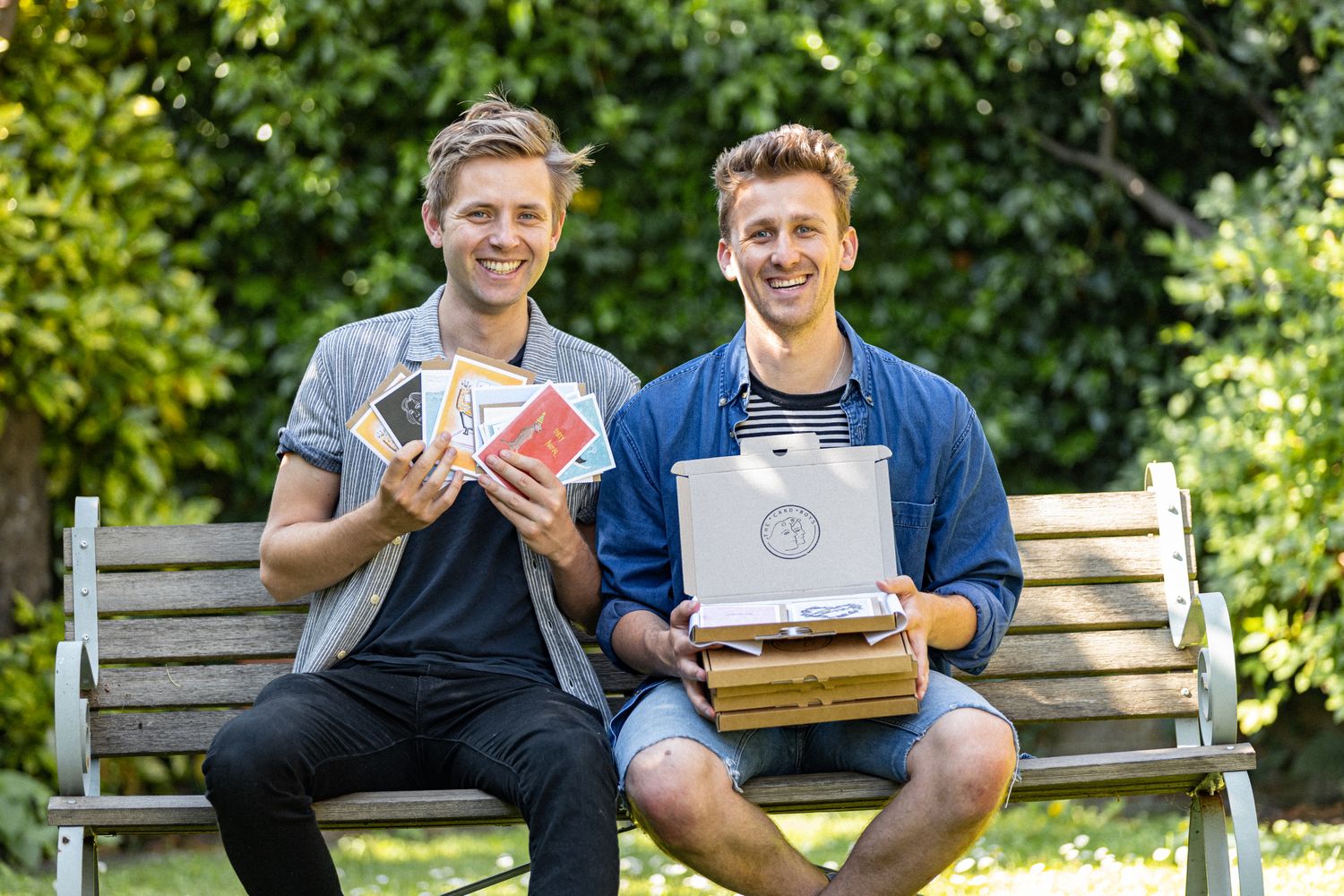 We're Adam and Callum... The Card Boys
We grew up in Brighton, met at school and have been pals ever since. As creatives ourselves we know how tough it is to get your work out there, so we give our talented artist mates a boost by showcasing their amazing designs far and wide with our cards.
With each season's box, we'll keep you up to date about our artists' work and upcoming events. Each artist's biography - and links to their original work - can be found on the back of every card, so you can follow and share their creativity with your friends and family.