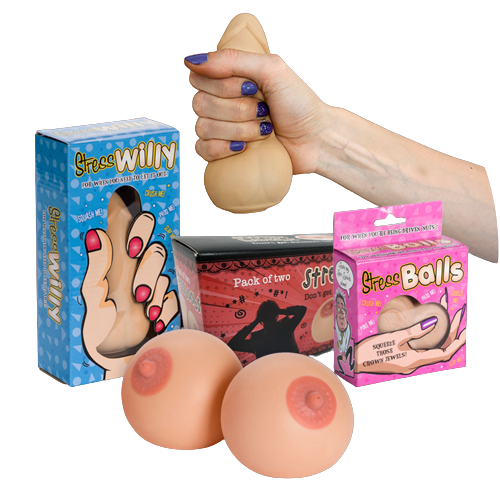 The Diabolical Gift People
Stand: G338
| Cleaning Products
| Clothing
| Cookware
| Decorative Accessories & Photo Frames
| Games & Puzzles
| Gift Food & Alcohol
| Gifts
| Room Decorations
| Christmas Gifts

Welcome to Diabolical, the premier destination for all your humorous gift needs!
Are you tired of boring, generic gifts that lack personality? Look no further! At Diabolical, we have a wide selection of unique, offbeat, and funny gifts that are sure to make your friends and loved ones laugh.
Need to de-stress after a long day? Try our popular 'Stress Boobs' - two stress balls in the shape of a pair of breasts. Or perhaps you're looking for a more interactive gift? Our 'Grow Your Own Boyfriend' kit comes complete with everything you need to nurture your own handsome companion (just add water).
But that's not all - we also have the perfect gift for the religious zealot in your life. Our inflatable Jesus is sure to bring a smile to their face (and possibly a few strange looks from the neighbors).
At Diabolical, we believe that laughter is the best medicine, and our gifts reflect that. So why not spread some joy and add a little absurdity to your gift-giving with one of our unique products? We guarantee it'll be a hit.