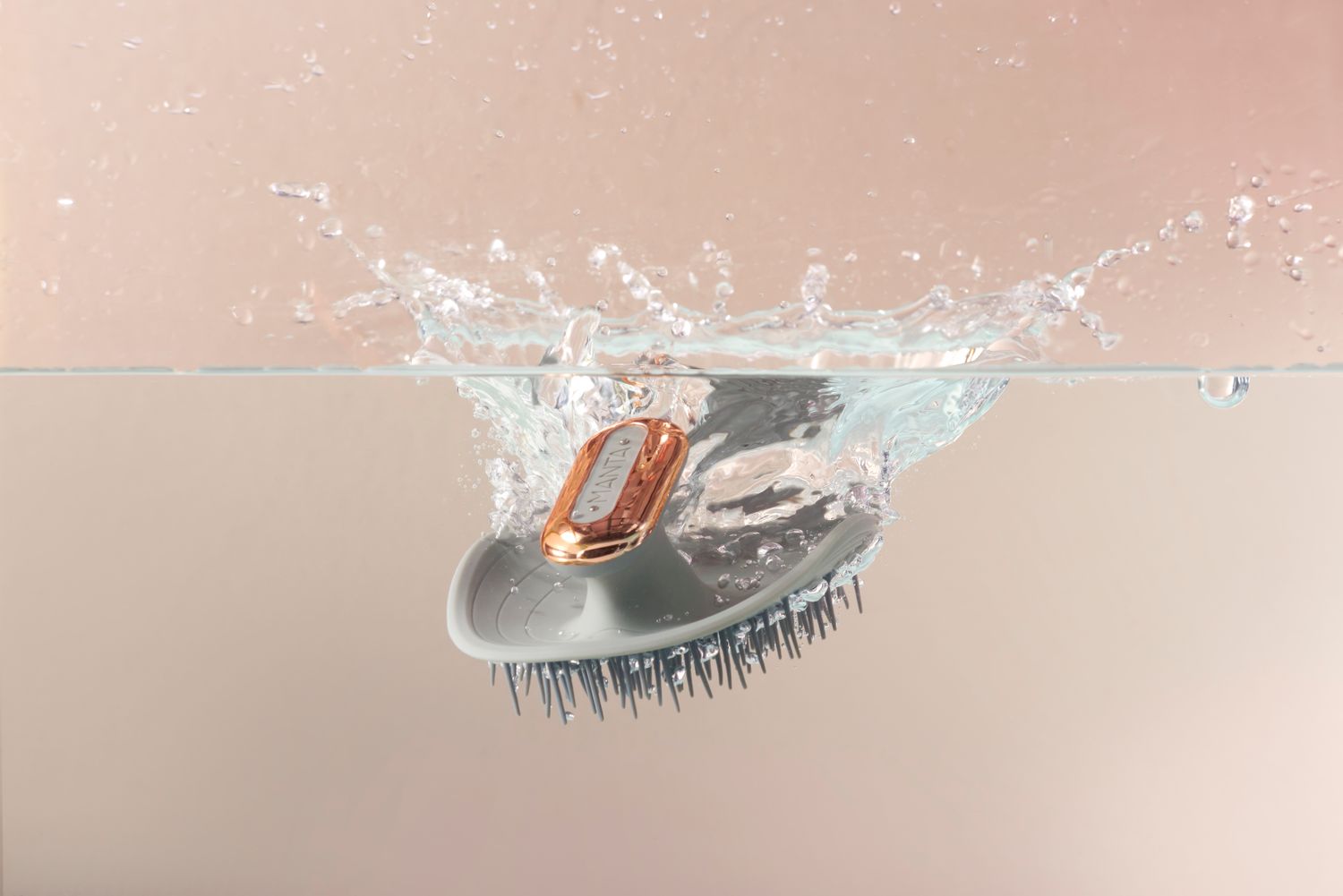 The award-winning Manta Healthy Hair & Scalp Brush was uniquely designed for fragile hair, the revolutionary Manta brush bends and moulds to the shape of your hand and scalp, creating less tension on each strand. Its flexible bristles gently massage the scalp and glide seamlessly through the hair, minimising breakage and restoring a youthful, silky shine.
Ultra-gentle Manta has become a hype in the hair beauty world. Beauty influencers, editors and experts are calling it nothing short of a miracle for your hair.
Manta offers ultimate hair and scalp spa therapy at home for minimum hair breakage and maximum shine. Manta is suitable for all hair types including fine, fragile, thick, curls, coils, children, men, and hair extension wearers.