09 Dec 2021
Be inspired by the Good Homes Christmas Roomsets!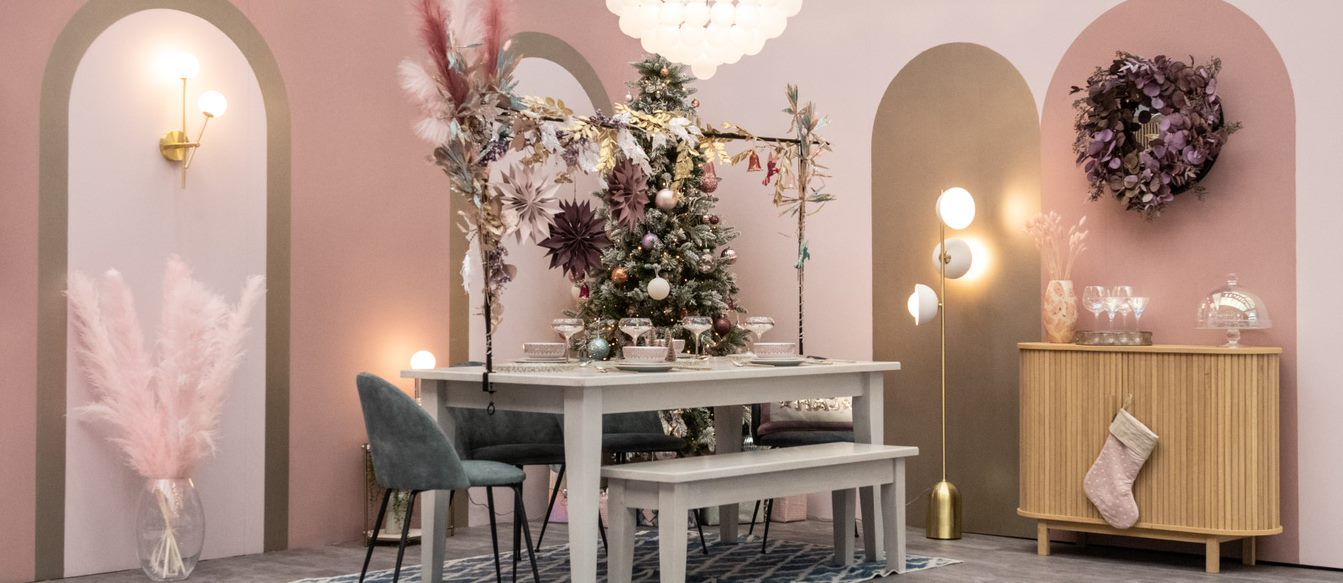 The team from Good Homes Magazine showcased their edit of the top Winter 2021 interior trends across four different room sets. With a range of styles on show, find your dream interior.
Thanks to all the Good Home Roomset Sponsors:
See what inspires you this Christmas as you find out the latest winter trends of 2021. Click here to find out more!
Opal Blush
Colours: Chic pink, soft gold, pops of icy blue and a smattering of sparkle
This look mixes sophisticated shades of pink with on-trend pampas and glitter-infused accessories. Add splashes of gold and pale blue to bring an elegant feel, and finish with tactile, statement lighting.
Luxe Vibe
Colours: Bright teal, neon pink, pops of orange and yellow and touches of brass
With at-home bars becoming a massive hit during lockdown, this contemporary space offers the ultimate place to unwind or party! Decorate with kitsch artwork, comfy armchairs, modern lighting and a large patterned rug.
Winter Solstice
Colours: Plum, amber, dark green and touches of rich gold
This sumptuous living room scheme features oversized paper-cut baubles in both bold and moody shades, a deep-hued sofa and cushions, all accented with grown-up leopard print.
Relaxed Japandi
Colours: Natural colours, elements of black and charcoal and frosting
Timber wall cladding is a huge trend and works particularly well with Japandi style. Soften the hard lines of wooden furniture with boucle, feather decorations and pom-poms.