Planet-Kind Gifts you'll find at the Ideal Home Show Christmas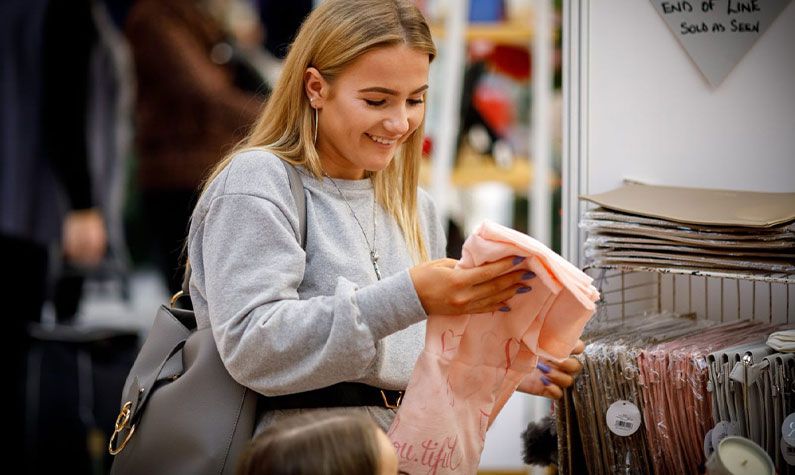 With 100's of brands and seasonal essentials to shop from at the Show, you'll be spoilt for choice. We are loving these planet-friendly gift ideas for you this Christmas.
Honest Love Our Planet
Your eco-friendly destination for exquisitely, hand-crafted, papier-mâché products. They offer, handcrafted homeware and beautiful Christmas decorations.
When buying from Honest Love Our Planet, you are not only gaining a beautiful product, you are also helping change the lives of our skilled Kashmiri artisans. Additionally, by choosing a biodegradeable item for your home, you are making a stand for our planet, saying "No more" to wasteful and damaging plastics.
Re-Uz London
Did you know 99% of plastic bags can't be recycled? Check out this range of folding bags which are practical and convenient, including backpacks, shoppers and yoga bags.
Eco-friendly | Sustainable | Ethical
Velas London
Velas London candles are vegan, cruelty-free, allergen-free, non-toxic & natural. The 100% soy and coconut wax is carefully mixed with natural fragrance oils, to produce little soot.
These long-lasting candles offer an indulgent variety of balanced, relaxing, and luxurious scents.
Nail Kind
Nail Kind is a new and universal Danish nail polish brand designed to comply with main philosophies and ways of life.
They're 100% vegan! No animal-derived ingredients, no animal testing, mineral and plant based ingredients such as potato, corn, manioc and wheat. Pro-ecology. Bio-sourced chemistry is a more green and sustainable solution that reduces environmental footprint.
Tabitha Eve
The Tabitha Eve range includes everything you need for a zero-waste lifestyle including Cotton Dish Cloths, Reusable Eco Friendly Sponges, Make Up Pads, Bamboo Nail Polish Remover Pads, Reusable Wipes - plus an ever expanding range of sustainable gifts, baby products and homewares.
All products are vegan and cruelty free!