ProofVision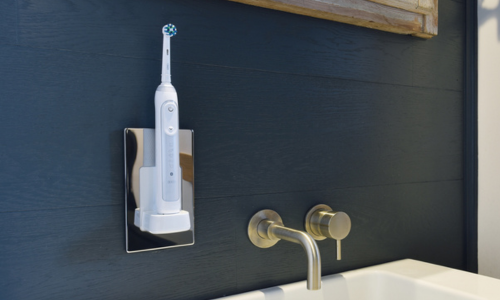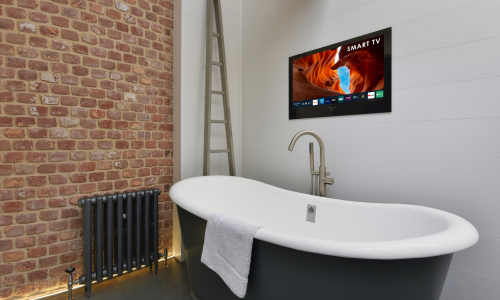 ProofVision have a reputation for innovative and durable waterproof electronics including our In-Wall Electric Toothbrush Chargers and Bathroom Smart TVs.
Stuck for a gift idea this festive season? Then why not treat your loved one to the gift of hassle-free, wire-free toothbrush charging with our TBCharge range. They've revolutionised the dental routine for thousands of customers, providing an always charged toothbrush that's ready to use.
Their chargers are compatible with most Oral B and Braun toothbrushes* and designed to replace a shaver socket in an existing bathroom with minimal disruption. Alternatively, they are easily installed by a qualified electrician during your bathroom renovation project. Their white finish comes as standard but don't worry, you can customise the appearance of all our chargers' with either a polished steel, brushed steel or matt black faceplate that will complement any bathroom decor.
Their innovative HD display Bathroom Smart TVs, with integrated vibration speakers and heated screen, are designed to blend seamlessly into your bathroom wall. Offering your décor, a sleek, modern touch, without wasting valuable space and come in 3 finishes; mirror, black and white. Thanks to their IP65 rating our TVs are completely waterproof and dustproof making them perfectly suited for any wet environment.
With their built-in Smart TV functionality, including Wi-Fi connectivity, our TVs let you stream from your favourite services like Netflix, Apple TV+, Disney, Amazon Prime, and more. It's not just a TV; it's your gateway to a world of entertainment. Meaning you can have some well-deserved me time without missing out on your favourite shows.
So, with trend inspired finishes to compliment any bathroom or wet room design, we're perfect for your next renovation project or commercial installation. Visit the Good Homes roomsets at the Show where you can proudly see our products for yourself.