Artisan Producers Market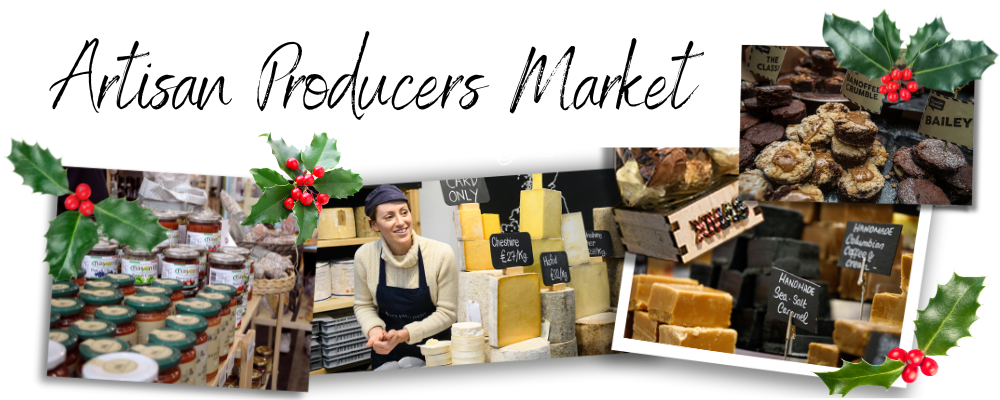 They say a chef is only as good as his ingredients. The Artisan Producers Market allows our visitors to sample and shop for the freshest produce and handmade products. Beautiful chutneys and pickles to pair with your Christmas cheese board, brilliant breads and patisserie favourites, excellent oils, fresh juices and jams for a festive breakfast, locally-sourced cured meats, cheeses and seafood sat alongside fresh fruits and vegetables. All you will need and more to spice up your Christmas feast this year. The most exciting Farmers Market means visitors can continue their Eat & Drink experience at home.
The Eat & Drink Festival Christmas exhibitors...