Cooking Up The Best Christmas.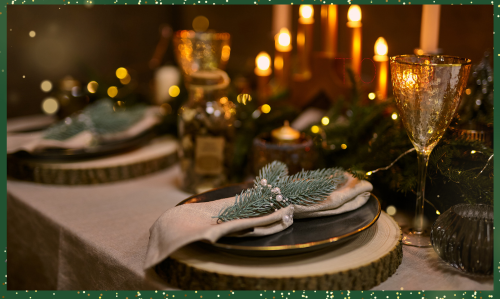 Food brings us together, especially at Christmas. Everyone's preparing to gather around the dinner table, ready for the best roast of the year, so it is time to start planning!

Vegetables
A colourful roast is the best type of roast. Vegetables from the supermarket can be hit or miss, especially during the busy Christmas period, so you need the best veggies delivered straight to your door. Riverford delivers fresh and delicious vegetables, so you don't have to fight in store, instead, just chill at home knowing it is all being sorted for you. Stand F335.
Cheese board
Christmas, or even boxing day, deserves cheese, and LOTS of it. Grapes, crackers, and pickles can all be store bought, but where do you turn to for top quality cheese? We have some of the best award winning cheese companies coming to the Eat And Drink Festival ready for your boards to be oozing with deliciousness. Hurry on down to The Great British Cheese Company for the chance to have add the tastiest cheese to your board. Stand F420.
Knives
You have the food sorted, but now all those hungry faces around the table cannot be disappointed when your cutlery cannot perform to Christmas standard. A quality new set of knives is just what you need to carve with confidence to get the job done. Don't fall behind, head to Flint and Flame to buy the best knives for the occasion. Stand F435.
Dessert
Everyone has space for dessert. Stock up on a variety of fudge to suits everyone's taste and avoid all hurdles. Woodland's Bakery has so many different flavours, styles, and bundles to help you keep the family sweet and smiling! From caramel to baileys, there is something for everyone! Stand MS30.