Where have our festive favourite's come from...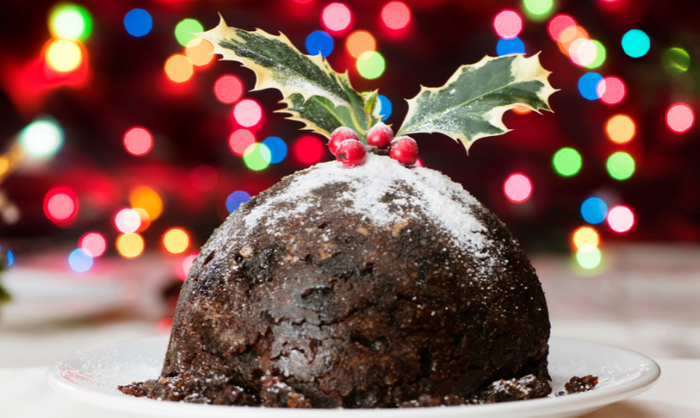 After devouring a delicious Christmas feast, there is nothing quite like putting your feet up in front of the TV, enjoying your favourite Christmas movies, and guzzling a delicious, sweet dessert. Whether you're a yule-log virtuoso, or a Christmas pudding maestro, there's a Christmas dessert for everyone, handed down from generations of festive celebrations.
The Christmas pudding first appeared around the 1573, and was originally made of beef shin, sugar and fruit, boiled in broth and reduced until gelatinous. It was eaten on Christmas Eve after fasting, and stored for weeks afterwards - gross!
Another festive tradition is the humble mince pie. They were originally much bigger and served to crowds of around twenty people, as well as being rectangular to symbolise Jesus' crib. Dating even further back, the Yule log dates to the Iron Age, when Celts would decorate and then burn large logs to celebrate the winter solstice.
All of these delicious treats have lasted years of adapting and changing, making their way into our fridges and mouths during the winter season.
Come down to the Show and enjoy some delicious festive treats and inspiration thanks to our demonstrations and experts. See extreme cake maker Molly Robbins at the Christmas Kitchen where she will be crafting her sweet treats. For the vegan festive celebrators out there, see a live demonstration from Eva Humphries as she creates her No Bake Plant-Based Chocolate Tart. Want to try a treat yourself? Visit The Christmas Kitchen for The Christmas Taste Test.