Get home inspired this season with the Show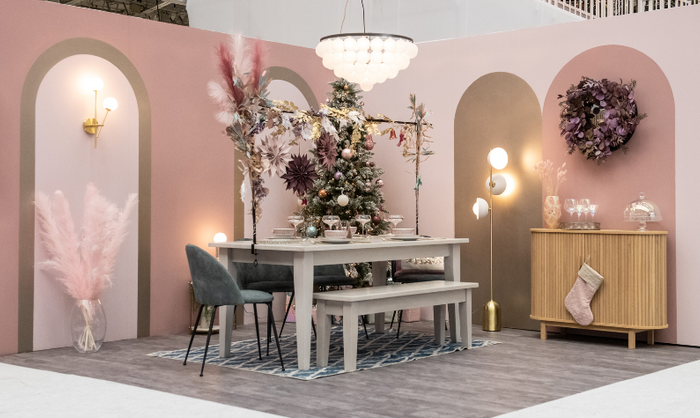 If you're looking for the ideal home inspiration this season, the Ideal Home Show Christmas is the place to be. From stands, to workshops, to demos to roomsets, we've got you covered this wintery season, to make this year's Christmas decorating your best yet.
This year, the Good Homes team has created four gorgeous decorating schemes, encompassing this year's trendiest themes; Scandi Luxe, Arctic Shimmer, Winter Berry and Woodland Jewel. From modern mixed materials to traditional deep reds and glorious golds, there's a theme for everyone to get inspired by this season. Just head on down to the Good Homes Roomsets in partnership with Next Home at the Show and get inspired with some new design ideas for your home.
Explore what we have to offer at The Christmas Theatre, where there will be a handful of experts demonstrating their tips and tricks to make this winter season the trendiest yet. You can also Join Good Homes editor Karen Walker where she will be revealing this season's top trends to set the scene.
If you've got your ticket to the Show, book your spot on a workshop where you can have a go at some DIY. Join Lucy Heale for a Cosy Christmas Candle Making Workshop with The London Refinery or attend a Christmas Wreath Making Workshop with Katy Quorn.
Then, explore our hundreds of exhibitor stands where you can purchase your home décor to create the perfect Winter Wonderland in your own home. See Fountasia at stand D300, where you can explore their range of gorgeous outdoor and home decorations. Or visit Jormaepourri at stand D201 for their aromatic decorations made from dried fruits, flowers, spices and fragrances.
This is just a handful of what we have to offer at the Show, so head on down and get inspired this season at the UK's greatest Christmas event.