Predicted Christmas decor trends for 2023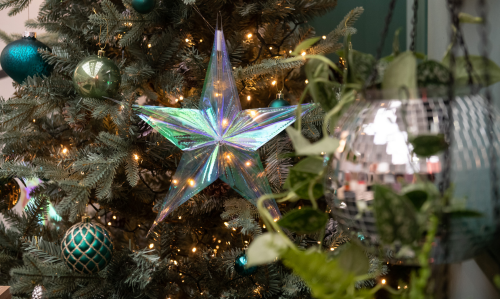 It's never too early to start your Christmas preparation. Here are 2023's predicted Christmas trends to get you ahead of the game.
Luxury Metallics
Add some sparkle to your Christmas decor this year. Implement a hint of shine to your home to really brighten up the dark winter that is to come! Metallics such as copper, rusty gold and silver create a warming aesthetic and partner very well with your traditional festive colours like the dark green of your Christmas tree.
If you're going for a neutral vibe, metallics fit in perfectly and bring a spark to the calming tones, to give a sophisticated finishing look.
Neons
Neon in Christmas décor is a nod towards the retro movement and the radiant world of retro gaming and techo. Adding neon to your Christmas looks can add a funky, cheerful vibe to your decorations this season.
Botanical
The addition of house plants and greenery has been on the rise over the last few months, and the style experts predict that Christmas won't be any different. Adding earthy greens and browns, leaves and feathers to your Christmas decorations will add a new and fresh feel to your Christmas decorations.