Ready, Set, w-Rap!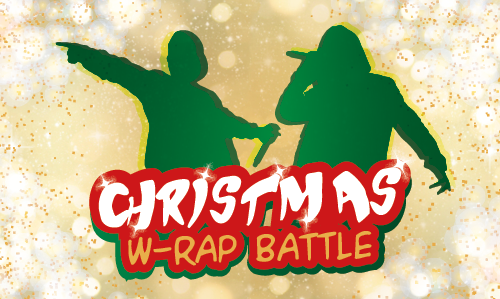 Christmas w-Rap Battle
We tasked local schools in the area to come up with an original festive rap to perform on our Christmas Theatre stage and the finalists are in! Each school will perform their rap on Wednesday 22nd November between 11.45am and 12.15pm - one school will be crowned the winner so be there or be square!
School Finalists
Avonmore Primary School
Sir John Lillie Primary School
Flora Gardens Primary School
Our esteemed judging panel features panto superstar and Britain's Got Talent semi-finalist Mama G and Santa Claus himself.
Mama G will be on the lookout for the most original rap lyrics and which school has the catchiest song – she might even treat us to a rendition of her own Mama G rap!
While Santa Clause has said he is looking for the next Christmas number 1 that will give Mariah a run for her money.
Don't forget to book your show entry tickets today!