Timetables are LIVE! Start planning your day out in London.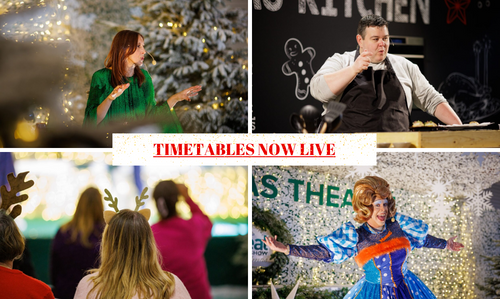 Join our selected celebrity guests and experts at the Christmas Theatre and Christmas Kitchen where you can pick up top tips and skills for you to have the best, most stylish and delicious Christmas!
These FREE 30-minute sessions focus on the most important aspects of Christmas, from food to decorations, we have got you covered. Impress your family by taking Christmas on with style, learn from our top experts and celebrity friends in upcycling, decorating and being the hostess with the mostest.
Join the best chefs, foodies and mixologists in the industry at the Christmas Kitchen to find out how to make your Christmas dinner, drinks and dessert the top of your game.
Our 5-day schedules are available now, so it's time to start planning your day around your favourite celebrities and experts, to ensure your day is one to remember!
See you there!