03 Oct 2022
The must try Christmas dinner trends 2022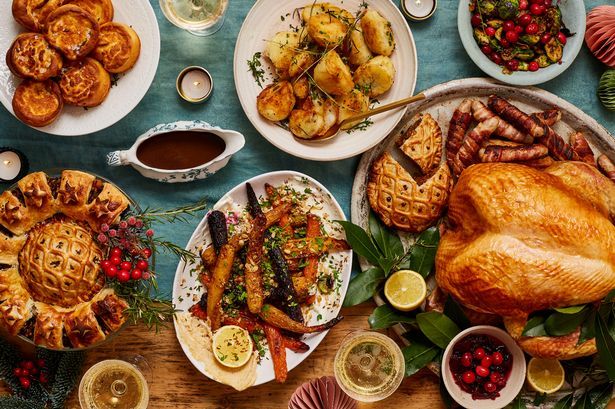 Whether it's the food you love, or the social enjoyment of sitting amongst your loved ones devouring a delicious meal, Christmas dinner is the highlight of the season for many.
For the ultra-prepared, the Christmas dinner preparations have already begun, but what new Christmas food trends are predicted to hit our decorated dining tables this wintery season?
This year, the classic Beef Wellington has been reinvented. From using Tomahawk beef, to truffle melt, vegan versions or adding three cheese sauces, the experts predict the newly designed pastry delight will be enjoyed by many this Christmas season. At the Show, remember to visit the Christmas Theatre and see Rob Buckhaven's Getting Fizzical demonstration, for the perfect wine recommendations to accompany your newly upgraded Wellington.
'How can one improve a cocktail' you ask… by making it a dessert. The mixologist experts believe Christmas 2022 will include the new trend hitting restaurants across the UK, Cocktail desserts. Some examples are Peach Bellini Trifles, Passionfruit Martini Pavlovas and Espresso Martini Desserts. Join Sophia Longhi at The Show's Christmas Theatre, where she will be guiding visitors through Christmas party wines and delicious nibbles, for inspiration on your Christmas bubblies.
The profiterole is a classic Christmas dessert. However, this year experts believe their savoury counterparts could be a hit this season. Savoury profiteroles range from spicy Nduja & Burrata to Pear & Fig mince, or even Cheddar and spicy Chorizo.
All this got your tastebuds tingling? Make sure to come on down to the Christmas Theatre and The Christmas Kitchen, where you can see top chefs, foodies and drink experts present their knowledge through their live demonstrations. The perfect way to get inspiration for your Christmas dinner.
For a full list of What's On at the Show, see here.