The turKEY to success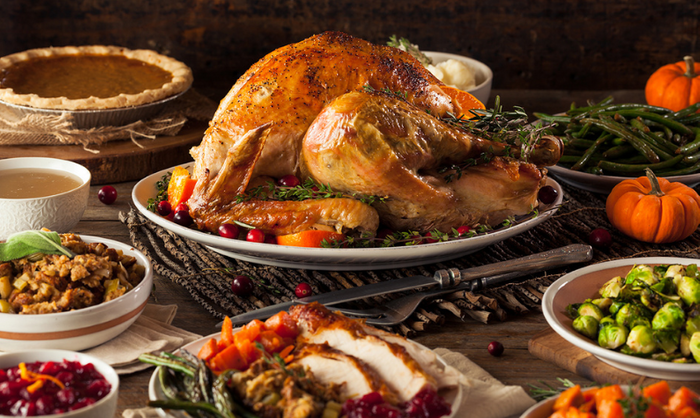 Ever since the dawn of Christmas dinners, the classic turkey and roast potatoes has been a crowd favourite. Over half of the UK will enjoy a delicious roast turkey with their Christmas dinner, with the most common Christmas dinner support act being the humble roast potato – 88% of the UK to be precise.
Turkeys were first bought to Britain in 1526, but before this geese, boars' heads and even peacocks were used for Christmas dinner. It was King Henry VIII who became the first person to eat turkey on Christmas Day, however the trend did not stick until the 1950s, where its popularity beat that of the traditional goose roast.
There are many ways to eat a Christmas turkey, with the leftovers being able to be used the next day for delicious sandwiches, curries, or salads. But navigating the Christmas turkey cooking mission can be a tricky one.
There's no need to fear. You can visit The Christmas Kitchen at the Show and hear from expert Mark Lloyd, as he prepares the Perfect Christmas Turkey for Christmas Lunch. Whether you prefer the traditional Christmas roast, a simple turkey crown recipe, or a modern bird with trimmings, Mark is here to help you make the most delicious turkey, that will impress your guests like no other.
Or you can visit Masterchef finalists Billy and Jack, also at The Christmas Kitchen, where they will be cooking their festive favourites to accompany your delicious turkey roast.
For The Christmas Kitchen's full timetable, see here.