Winter days are the best days (when you have a swim spa!)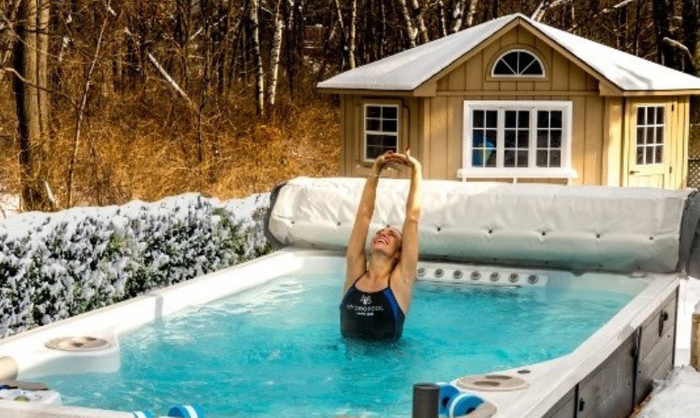 Transform your garden into a French ski lodge or create the perfect winter garden wonderland by indulging in nature through the seasons with a Hydropool - an all-year-round garden retreat that is especially magical in the snow!
Keeping your body and muscles warm and relaxed in a hot tub not only helps to eliminate muscle aches but is fun with friends too (and a glass of bubbly!) And once Christmas is over, you won't need to put it away, as it is great for staycations throughout the year!
Explore Hydropool's range of tubs at the Show, suited for gardens all shapes and sizes! One of their Hydrotherapy experts will be on hand to help you build a hot tub that's right for you.
We are happy that Hydropool will once again sponsor Christmas Home - head over to this section, and you won't miss them!