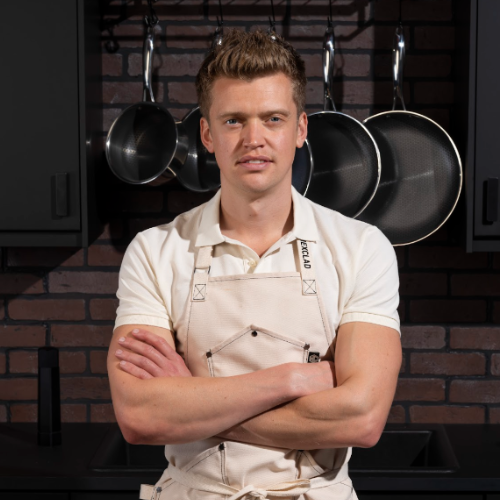 Chris Baber
Chris Baber is a chef on a mission to make cooking easier and more delicious, which is why he works to create speedy family recipes. His debut cookbook 'Easy' was published in April 2022 and is filled with loads of recipes that will make you say goodbye to that "what do I make for dinner?" dilemma!

Growing up in Northumberland, Chris began cooking up a storm in the kitchen at age five with his Grandad. By age eight, he was head chef in the Baber household, cooking dinner most nights for the family. Chris progressed and was next training with Atul Kochhar at his Michelin-star restaurant.

A consultant for M&S Food, he creates weekly family recipes and has been the face of TV adverts and the host of many series.

Chris gives his followers the confidence to get in the kitchen and inspires them to cook his delicious dishes and one-pan wonders, which they're proud to share!