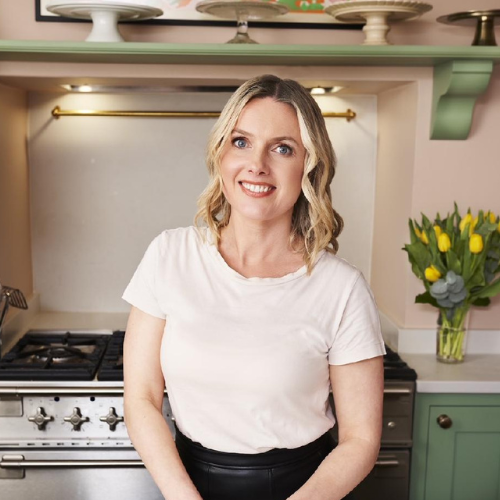 Juliet Sear
Baking expert, food writer and founder of Fancy Nancy bakery in Leigh-on-sea, Essex. Juliet is one of the UK's leading baking specialists.
I am a London based food artist, author, baker, and consultant. Food is at the heart of everything I do, I've always had an incredible passion for it since I was a child. I have been cooking for my family since the age of 10. When I got married, and had my own kitchen, I was non-stop cooking, often creating several courses each night for my husband; he had to tell me to hold the starters and pudding because he was putting on weight!
From those early days of honeymoon cooking, it became an obsession, an addiction that had to be satisfied! These days, nothing excites me more than throwing huge dinner parties and getting friends together.
I've been up to loads of fab baking, caking, and cooking for thousands of folks including lots of celebs and fantastic stores including royal grocer Fortnum and Mason which is marvellous.
Nothing excites me more than an edible challenge, I love the creativity and fun involved in bringing people's ideas to life through the medium of food whether it be for corporate events, PR campaigns, edible art installations or celebrations.