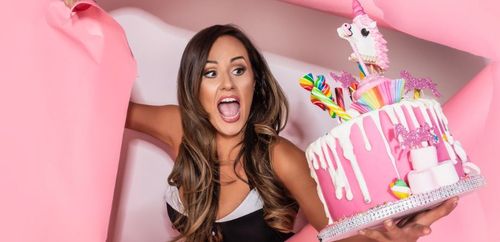 Molly Robbins
I started making cakes at university when I was nineteen. It was just birthdays and cupcakes until suddenly, like it starts for many, I became known as someone who makes cakes and demand increased. When I started it wasn't a common thing and there wasn't a lot of competition. Cake decorating wasn't as trendy as it is now.
'Extreme Cake Makers' contacted me initially and I was hesitant. I was always behind the camera rather than in front of it, as I was working freelance for the BBC as a makeup artist, mainly on quiz shows and antiques programmes, so I wasn't being creative as such, but I was still making cakes. I decided to be brave and go for it and I'm so glad I did!
I couldn't find any other field that allowed me to be so creative and do something different every day.