Easy Bathrooms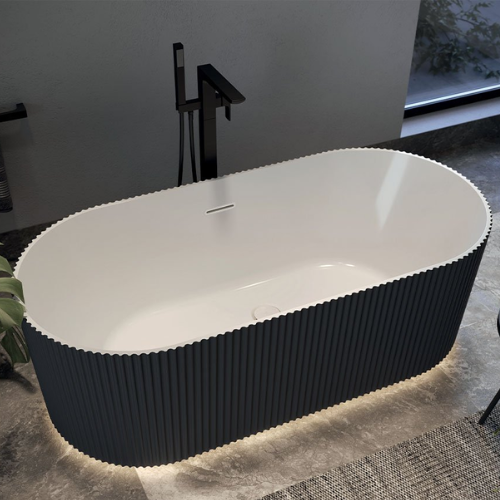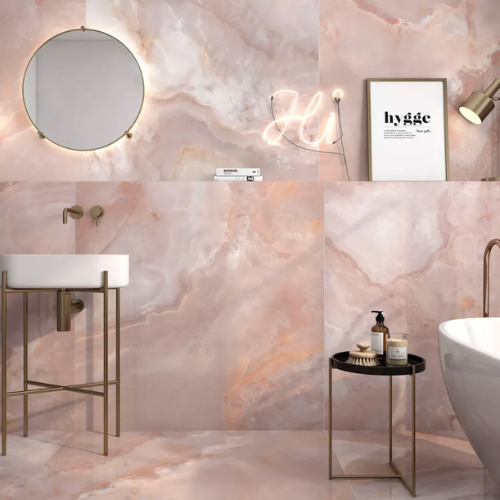 Treat yourself to a new bathroom this Christmas
This Christmas, treat you and your family to a well-deserved new bathroom.
Easy Bathrooms is thrilled to be exhibiting at the Ideal Home Show Christmas, on stand H156, where we will be showcasing some of 2024's most on-trend bathroom and tile products.
As a leading name in bathroom and tile products, we bring innovation, style, and functionality to the heart of your home – while being affordable.
On stand, we have an expert team on hand to help you plan and design your new bathroom, offering personalised 3D bathroom design consultations, tailored to your unique space and preferences.
Bring your bathroom measurements to get a realistic 3D design to take home, or simply have your bathroom-related queries to hand, and our team will be happy to offer valuable insights to help you create your dream bathroom.
Explore our vast selection of on-trend products, from sleek contemporary fixtures to classic, timeless options, all designed to suit every taste and budget.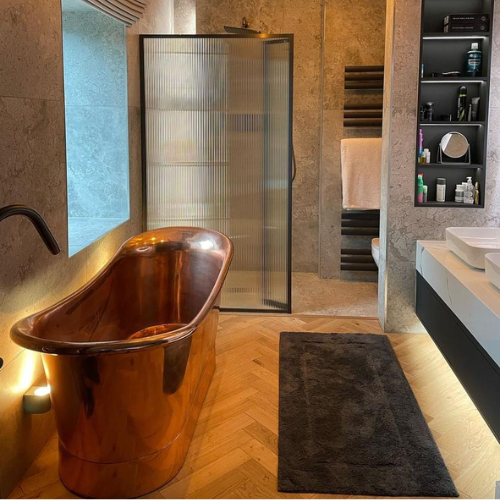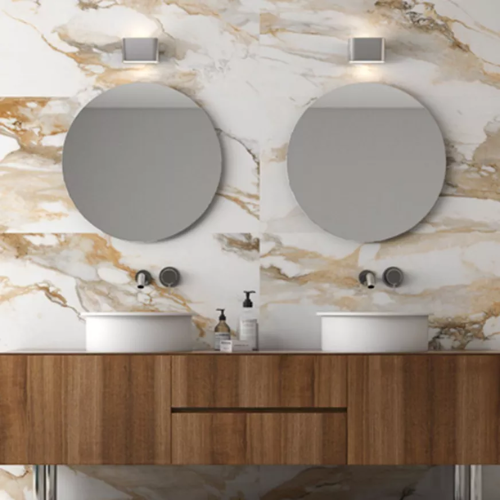 Fluted bathroom products: Timeless textured design
In the world of bathroom design, fluted bathroom products are making a bold and elegant comeback.
Easy Bathrooms has introduced a number of affordable fluted products into its range.
Commenting, head of product and marketing, Lee Reed, says, "These classic fixtures and accessories are characterized by their distinctive vertical grooves or ridges, reminiscent of the fluting found in Greek columns. The use of fluted designs in bathrooms adds a touch of timeless elegance and texture, creating a striking focal point.
One of the most notable advantages of fluted bathroom products is their versatility across different product types.
We have introduced the freestanding Olympia bath. It has a generous bathing area for comfort, and the bottom rim has space for LED strip lighting which can be used to show off the fluted finish, with the light adding playfulness and contrasting shades that can highlight the textural elements.
The fluted detailing can even be incorporated into a shower screen, with our Amien fluted screen in a black, gunmetal or brushed gold frame.
The vertical lines create a sense of movement and visual interest, transforming an otherwise ordinary space into a luxurious retreat. Fluted glass shower doors, for instance, allow light to dance on the textured surface, adding an element of intrigue to your shower experience.
Fluted bathroom tiles are remarkably easy to maintain. The ridges, when properly designed and finished, are not only visually striking but also practical, as they help conceal fingerprints and water spots, making cleaning a breeze.
This adaptability makes it easy to achieve a cohesive and sophisticated look, whether your design preference leans towards traditional, modern, or transitional styles.